It is with an extremely heavy heart that I announce to you all that Huang Yi, author of 'A Step Into the Past' and one of the forefathers and pioneers of Chinese wuxia and fantasy novels, passed away yesterday from a stroke. He was just 65.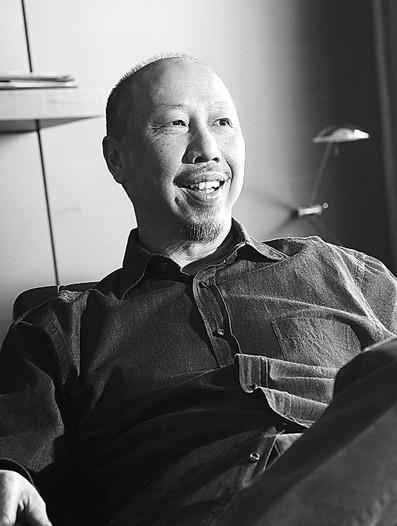 Huang Yi (real name Huang Zuqiang) is a name which many readers might not know about, but which many of us translators assuredly do, especially the old-school ones who cut our teeth on the traditional Wuxia classics written by Jinyong (Louis Cha) and Gulong (Xiong Yaohua). However, he's a pioneer of the entire genre of Chinese fantasy which all of you enjoy reading so much, and I think it is incredibly important for those of us at Wuxiaworld to bow our heads in homage and appreciation for this man who has brought us so much.
Huang Yi was not the first person to write novels that are considered 'xuanhuan' (ie, occult fantasy/Chinese fantasy), but he was the first to actually coin the term 'xuanhuan' and one of the absolute pioneers of this field who paved the way for future Chinese webnovelists. His 1988 work [破碎虚空] (Shattering the Void) was considered one of the precursors to Immortal cultivation works, with the very term 'shattering the Void' coming to mean a cultivator succeeding in his cultivation and being able to reach a brand new world and horizon. His 1996 book [寻秦记] (The Search for Qin, aka A Step Into the Past, translated on SPCNET), a story about a modern day Chinese spec-ops soldier who was sent back to the era of the Warring States period in China, set the stage for all the 'reincarnated' and 'time travel' novels that have come since. To this very day, he was still writing extremely popular 'traditional' Wuxia as well.
The Chinese fiction-writing world, especially the webnovel world, is in mourning this week. The author I've translated the most, I Eat Tomatoes, had this to say:
"Huang Yi? When I was a kid I read a book by someone else called 'The Search for the Dragon'. Only later did I find out that the original work it was based off was the 'Search for Qin'. I sought out a yellow-backed copy of the 'Search for Qin' and I read it over and over again. Only after I read the 'Twin Dragons of the Great Tang 1 did I realize that Wuxia novels could 'shatter the Void'. Huang Yi was our forefather and guide, and he founded 'xuanhuan' novels… and now, he himself has 'shattered the Void'. Safe journeys, Grandmaster!"
This is a name many of you have never heard before and might never hear again, but I hope that today at least, all of you can join me in a moment of silence for this Patriarch. May the Yama-Kings treat him well once he reaches the Yellow Springs, and may Granny Meng bless him as his soul is sent out to be reborn into the Three Realms anew.
Safe journeys indeed, Grandmaster.
[EDIT – This is a repost due to the database rollback]
Also translated on SPCNET ↩