Happy to report that I haven't been blown away in the typhoon!
Edited by: Lem0nPEEL
This chapter is brought to us by Tamashii of Awesome! A recurring supporter, long time reader, and helper of volareTL servers! Please join me in a warm round of appreciation and applause please! 😀
I've been in closed door translating thanks to the typhoon raging outside my windows, but I'm only partially pleased with my results. Lady reader #4! Your title is – etvo, stop playing League damnit! XD I've been a bit distracted by mother nature howling up a storm outside though, pictures after the jump for typical measures taken to protect against a typhoon!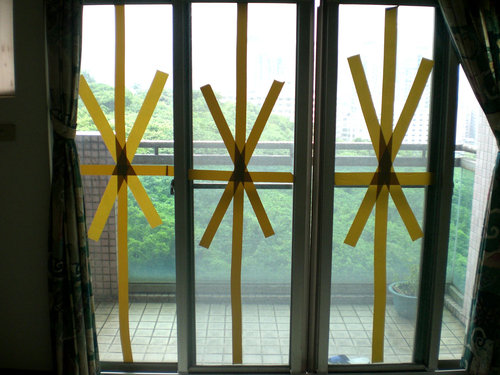 Gobs of tape on windows to prevent them from blowing in.
Sandbags to prevent flooding.
And whatever you do, don't venture outside!